About Us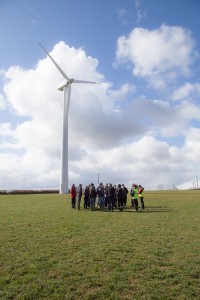 The Devon Community Energy Network brings together community organisations, local authorities, businesses and others to work towards a sustainable future for our energy. 
Purpose
We act collectively to support each other and our goals and, importantly, to secure resources and deliver projects that cannot be achieved by local community energy organisations working in isolation. The Network acts collaboratively to influence energy performance of new development, reduce energy consumption in existing buildings, support the fuel poor and deploy renewable energy projects to make energy production more sustainable.
Members
This network is for community energy groups in Devon and the south west UK. It is open to anyone interested in community energy including individuals, sustainability groups, local authorities and local businesses. Meetings occur quarterly, hosted by network members on a rotating basis.  Members of the network include:
Community Energy Companies
Sustainability Groups
Local Authorities and Partnerships
Renewable Energy Specialists
Map of Community Energy
Find your local community energy organisation on this map.
History
The Devon Community Energy Network was formed at the Spring Gathering for community energy practitioners in 2018. Previous to this, Devon had two partnerships acting on community energy; the South West Devon Community Energy Partnership and the North Devon Biosphere Reserve Partnership's Energy Group. Both of these entities were formed in 2012 and received start-up funding until 2014 from the SEACS project, joint-EU funded by Interreg and Devon County Council. They commissioned strategic energy studies for their areas and delivered a number of initiatives including energy champion training, energy assessments, events and impartial advice on energy efficiency, renewable energy and sustainable transport. The Devon Community Energy Network combines the membership of the two previous organisations and welcomes additional members not previously represented.