New Exeter Community Energy loans coming soon – some positive news amid the gloom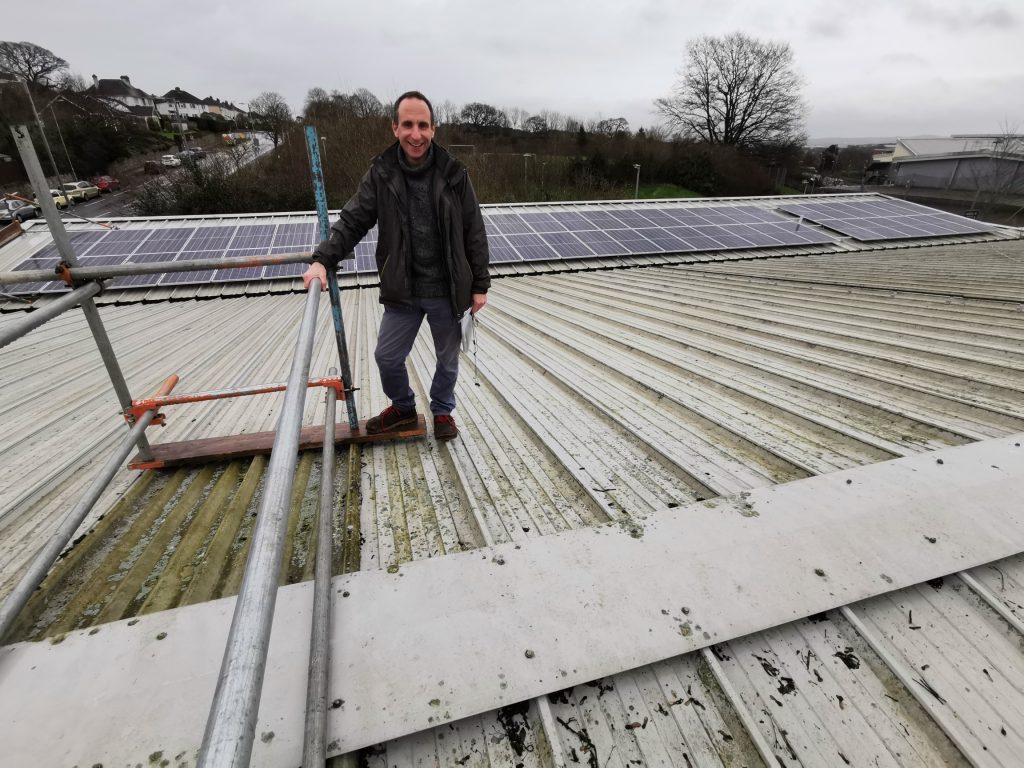 Some positive news amid the gloom: ECOE is successfully generating electricity at two new sites – The Beacon Community Centre on Beacon Lane, and Westbank in Exminster. We got the formal certificate of installation for the 29.9kW project at The Beacon on February 12. We then got the certificate for the 45.9kW project at Westbank on March 12, just before the Prime Minister's statement on COVID-19 on March 16. The sites are generating, and the process of registering them for feed-in-tariff subsidy and export income has started. This brings ECOE's total portfolio now to 10 sites, with 484kW peak generation output capacity.
However, a few jobs remain, which are now on hold due to COVID-19. The most significant is legal work. While we have the permissions needed to do the installations, some formalities are yet to be completed. For Westbank, it should be possible to complete these as soon as the site's solicitors return to their office, as the paperwork is complete. For The Beacon we need a piece of paperwork from Devon County Council, which is understandably busy dealing with the COVID-19 crisis. The other main jobs are installing generation displays and extra meters to monitor site performance.
ECOE paid for the project with an interest-free bridging loan, but will now be looking to raise funds from its members to pay that back. We are envisioning that this will take the form of short-term loans paying 4% interest. These will be renewed on a regular basis until we have generated enough income to pay them back. If you are interested in this opportunity please email ECOE director Andy Extance andy@ecoe.org.uk and he'll provide more information.
Notes:
This was taken from the Exeter Community Energy Website